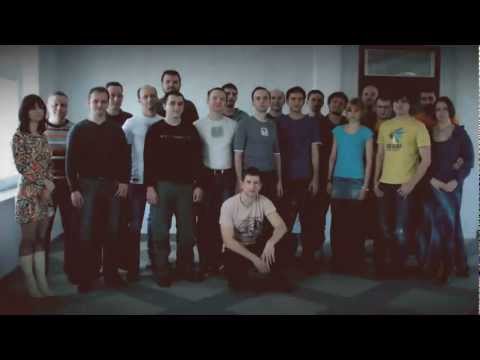 It makes me quite sad to report this, but S.T.A.L.K.E.R. 2 is now officially dead. Although we saw promise for the game only a few weeks ago, it now appears that GSC Game World's financial and other troubles have finally caught up to them, ending both their game and their studio. All is not lost, however. It appears that like a mythical phoenix, the old team was able to come together, find investors and open a new studio called Vostok Games.
In their first developer diary found above, the team details some of what's been happening for the past few months ever since rumors began circulating that their studio was closing. It's pretty sad to hear all of the hardship and stress they went through just to try and bring S.T.A.L.K.E.R. 2 to their fans. According to various posts on their official Facebook, the team had been working on the game without pay since December of 2011 while looking for investors; only to be forced to cancel it apparently because they couldn't come to an agreement with the rights holders of the series. I'm very curious who those holders are, though, as I assumed that GSC owned the franchise themselves. But while their past is grim, their future is looking bright.
Now under the banner of Vostok Games, the team is hard at work on a new title called Survarium; a new post-apocalyptic massively-multiplayer online first person shooter in the vein of the S.T.A.L.K.E.R. series. The game will explore similar topics and deal with the theme of nature reclaiming our modern world. The devs describe the game as what happens when The Zone from their old games goes global and spreads into new territory. One final interesting thing to note, is that the game (like many these days) will be free-to-play. Vostok decided on this so as "to allow as many players as possible to play it and make a decision for themselves whether this game is worth investing money into or not." A move that I hope works out well for them.
Overall, while I'm saddened to hear about the probable end of the S.T.A.L.K.E.R. series, I'm ecstatic that the extremely talented developers behind it are still going strong and are full of hope and energy. With so many recent depressing stories of studios shutting down and everyone losing their jobs, its great to hear news like this. I wish the guys over at Vostok Games the very best and I'm very excited to see they have in store for us in the future.