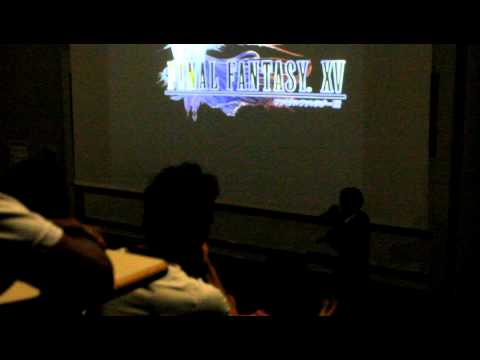 Now this is interesting… actually, what the hell is going on? According to this secretly filmed video, Final Fantasy Versus XIII, which has been in development for almost 7 years at this point, has now become the next numbered game in the series. Could it be a fake? Maybe, but I doubt it. It doesn't seem too implausible that Square Enix would pull off such a stunt, but I was still surprised. Oh and its coming in 2012 (FINALLY!) to mark the 25th Anniversary of Final Fantasy.
But even more interesting is the fact that this new Final Fantasy XV is only headed to PS3 and Wii U. Yes you heard that right, Microsoft might of just lost the next big Final Fantasy game (and some serious cash) to Nintendo's yet to be proven console. Seriously, all these pre-E3 leaks are making me feel like the world is upside down. While we'll have to find out officially at E3 next week, I think there's very little doubt about the authenticity of this announcement. So my question is, what is Microsoft's response to this?
Also, sucks to be Square Enix right now. Probably their biggest announcement of the year might have just been ruined by some guy with a cellphone.
Update: According to this tweet by Michael Fahey from Kotaku, Square Enix says the whole thing is fake. Oh well.
Source: FF XV Leak Announcement PS3 – Wii U – Pre E3 [YouTube]