Square-Enix dropped a new trailer for the Crystal Dynamics developed reboot of the Tomb Raider franchise, along with confirmation of a March 15th, 2013 release date.  A notably younger and inexperienced Lara Croft is depicted suffering from various environmental hazards, traps, and mysterious, armed men.  Shipwrecked on an island with a cache of survivors, the seemingly uncertain and downtrodden heroine must fight impossible odds to survive.  Check out the new gameplay trailer below.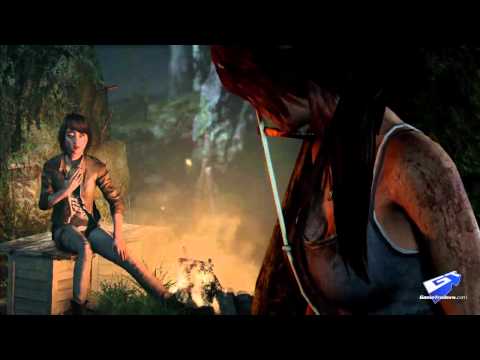 The last Tomb Raider game I played was on the Playstation 1 eons ago.  I know very little of the franchise's lore, only that the games grew progressively less noteworthy as time went on.  When news of a reboot broke out, I couldn't bring myself to care.  The CG trailer released last year was intriguing, but given the series' reputation for lackluster sequels, I was none too eager to jump on the hype boat (I'm so sorry).
But after watching this new look into the game?  I'm feeling this!  If Crystal Dynamics can really deliver, this may be the game to make Lara Croft relevant again.  For the uninitiated, the Tomb Raider series was renowned in the late 1990s for it's 3D graphics, gameplay, and additional assets that a Google image search will likely make clear for you.  Over time, despite two feature films starring Angelina Jolie and sequel after ho-hum sequel, the series faded from the public eye.  Now, years later, a return to the drawing board may have been just the thing Tomb Raider needed.
A slight concern is how 'Uncharted'ish this all looks, with such an obvious emphasis on set pieces and events guiding gameplay.  While I don't expect the new Tomb Raider to reinvent the wheel, I hope that it offers just enough to stand out.  You have my attention, Square-Enix: make it worth my while.
Source: Gametrailers.com