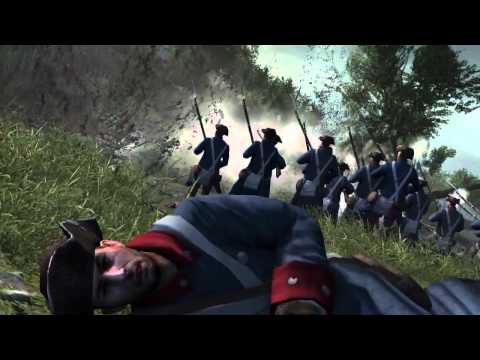 Shown above is the new July 4th trailer for the game.
Ubisoft has just announced their Limited Edition of Assassin's Creed 3. The package comes with extra goodies, like a large 24″ by 48″ colonial American flag with the Assassin's Creed symbol within the circle of stars.
Additionally, it comes with a 9.44″ statue of Connor, the game's main character, as well as a metal belt buckle with the Assassin's Creed symbol on it. The Limited Edition will be selling for $119.99 and can be pre-ordered now.
Source: Joystiq