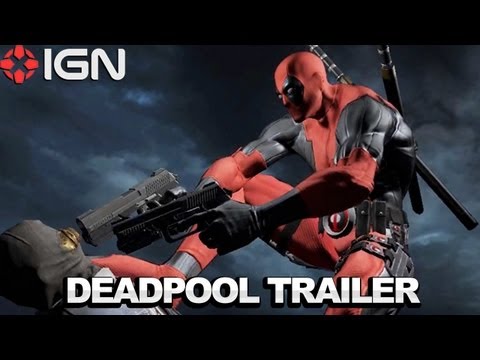 Even more news out of San Diego Comic-Con, Deadpool: The Game has just been announced by Marvel during their latest panel. It's being developed by High Moon Studios, known for their Transformers games like War for Cybertron and the upcoming Fall of Cybertron. Activision will be publishing it.
The game appears to be a third-person shooter with some melee combat thrown in, all drenched in the humor and wackiness that Deadpool is known for. Boobs, explosions, gore and lots of guns; yup, looks about right. Marvel didn't really give any specifics in regards to fan questions about the game, simply stating that "There will be lots more to come."
What we do know is that Nolan North (surprise!) will be voicing the snarky anti-hero as he previously did in games like Marvel vs. Capcom 3. The game is expected to launch in 2013 but no platforms were announced. All I have to say is that the game looks like it's capturing Deadpool quite well, so fans should definitely be pleased from what's been shown so far.
Trailer courtesy of IGN.