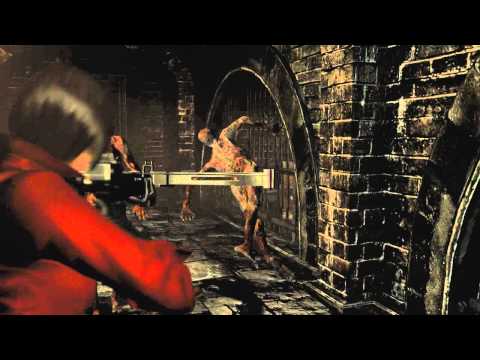 After much speculation, Capcom has officially announced that femme fatale Ada Wong will not only be playable in RE6, she will have her own complete storyline. Players will only be able to play it, though, once they've beaten the campaigns for Chris, Leon and Jake. This is according to the latest issue of Famitsu magazine.
True to her fashion, Ada will be equipped with a crossbow, time bombs, and a grapling hook. In contrast to the other three campaigns, Ada won't get a partner so her mode will be single player only, which is kind of a bummer. The first footage of her in action can be found above, a section in which she teams up with Leon and Helena to take out a semi-nude female spider mutant boss. The camera is still too close for my liking, but apparently Capcom is working on it.
With 4 different campaigns, co-op, Mercenaries and versus multiplayer, Resident Evil 6 looks to be the most fleshed out entry in the series yet. The game will be out on October 2 for PS3 and Xbox 360, with a PC release to be announced at a later date.
Source: Famitsu via Siliconera