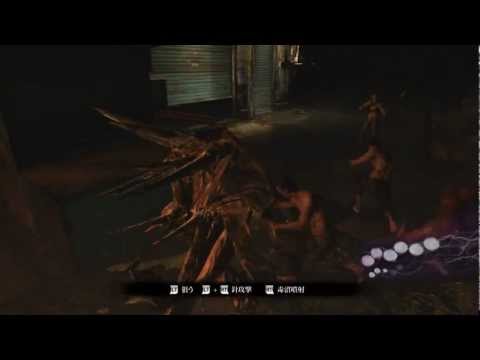 If you enjoyed the unique multiplayer aspects of games like Demon's Souls and Dark Souls, then you might want to give Resident Evil 6 a closer look. In the latest issue of Famitsu, along with the news that Ada Wong will have her own campaign, Capcom also announced a new mode called "Agent Hunt," which lets players take control of enemies and try to kill the main characters.
Unlike other modes like "Mercenaries" or "Versus," this mode will be integrated straight into the game's campaign mode. It won't be enabled by default, however, players will need to unlock it by clearing the game. Once they've done that, they can turn on the option to open specific stages in the game to other players online. When they reach those certain stages, other players can join in on the fun.
When players go through Resident Evil 6′s campaign mode, other players will be able to join them and take control of various creatures. The hosts, though, won't know which ones are humans and which are the AI. Multiple players will be able to join and team up against the protagonists, and they will be able to use voice chat to strategize and coordinate attacks.
It's very reminiscent of the Souls series, where under certain conditions you can be "invaded" by other players and either have your day completely ruined or end up with a glorious victory. And of course it's also similar to Left 4 Dead's "Versus" mode that pits 4 survivors vs 4 special infected, except here it's much more integrated and actually part of the game's story mode. Either way it sounds like tons of fun and just adds even more content to a game that seems to be brimming with it.
Source: Andriasang