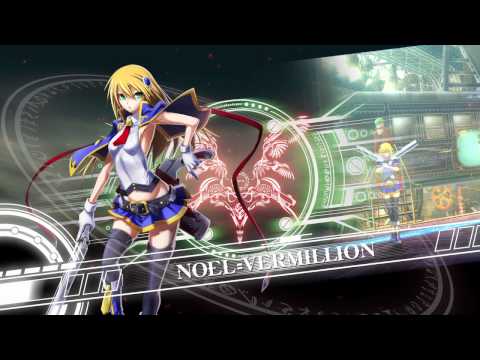 Arc System Works have announced the next entry in their highly regarded 2D fighting series. The new game is called BlazBlue: Chrono Phantasma and the first trailer for the game can be found above. It looks to retain what made the previous games great, while introducing some new characters and updates.
Chrono Phantasma will include three new characters: Amane Nishiki, Bullet and Azrael, who join the roster of previous characters from the series. There will also be updated backgrounds, both new and updated background music, along with brand new skills for the already established characters.
The sequel will land in Japanese arcades in "Winter 2012″ first, but like the BlazBlue games before it, we can probably expect to see it on other platforms like the Xbox 360 and PS3 eventually. The game so far looks just as fast paced and crazy as ever, with great sprite-based graphics and fluid animations.
Source: Andriasang