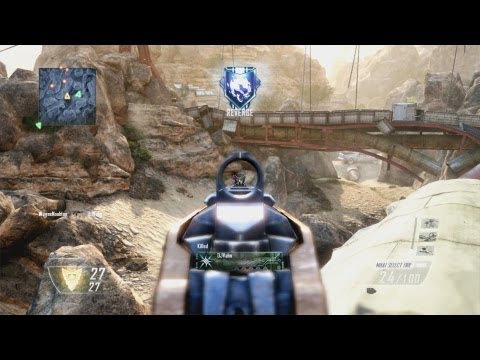 The future is not only black, it also includes futuristic tomahawks according to the multiplayer reveal trailer for Call of Duty: Black Ops 2. There's also plenty of robots to do one's bidding and lots of guns that don't look or sound too much different from what we have today. The core experience of Call of Duty multiplayer, though, is still in tact.
There's plenty of messages popping up praising your skills, it's fast paced, but now everything has a more futuristic tint to it. The coolest addition, though, has to be what many dub "the microwave gun" or the Active Denial System (ADS). Plant that baby down in a chokehold and it looks like it won't matter that it's a non-lethal weapon.
Call of Duty: Black Ops 2 hits all major platforms on November 13, 2012.