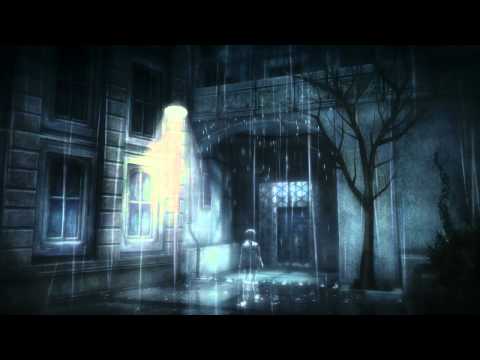 Along with Puppeteer and Tearaway, Sony also announced a small game called Rain during this year's Gamescom. From the first trailer alone, it looks to be a very unique and original title that is very reminiscent of games like ICO. It is currently in development by SCE Japan Studio.
The story in Rain involves you taking control of a little boy. One day he looks out his window during a storm and notices the silhouette of a young girl. He goes after the mysterious girl, and soon gets lost in her world and becomes invisible himself. As the young boy, you are are only visible while under rain, otherwise you're reduced to just footsteps.
It also appears that you and the girl aren't the only ones that exist in this strange invisible world, with large dog-like creatures chasing the children at various points. Overall the mood of the game looks both peaceful and depressing, especially with the piano piece they chose for the background music, Clair de lune  by Claude Debussy. If the the rest of the soundtrack is as good as this, then Rain certainly looks like a great game to play on a rainy day.
Source: SCEJ