Capcom has announced today some very good news for fans of Resident Evil 6: the game has gone gold. Everything is now done and it will be heading off to the printing presses, so that we can get our hands on the game come October. In addition, Capcom also released a trailer detailing its new online service, 'Resident Evil.net', which will enhance the game's multiplayer modes.
The news comes straight from Capcom-Unity, with a new blog entry revealing that, "Good news! Today we got word RE6 has officially gone gold and is secured for its October 2 release on Xbox 360 and PS3. In other words, the game is done!" The post also provides some details about Resident Evil.net, a new online service whose details can be seen in the trailer above.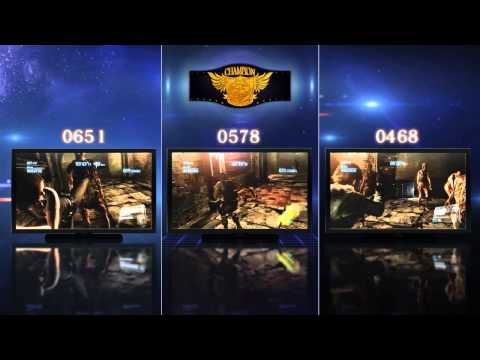 To sum it up, Resident Evil.net will be a completely free online service accessible from various locations, such as the game itself, your computer, and your tablet/smartphone. It is similar to other services like Call of Duty Elite and Battlefield Premium, in that it keeps track of various in-game statistics like playtime, number of kills, medals collected, and campaign progress.
It also has integrated community features so that you can see when your friends are playing, what their latest high scores are, or how they fared on various challenges. In addition, the service will also be the backbone for a slew of online events that will be hosted at regular intervals by Capcom. Some of these will be community wide challenges like killing a certain number of enemies, or competitive matches where the winner will receive the coveted "Championship Belt," a special reward that only one player can have at a time.
Finally, participating in all of these events and modes will earn 'RE Points', the game's established form of currency. Players will be able to use these points to unlock special rewards through the service, such as exclusive character costumes for Mercenaries mode and special figurines to show off. And if you want to brag about your accomplishments to your friends, there's also Facebook and Twitter integration. Overall it looks like a pretty deep experience which fans will likely appreciate. Resident Evil 6 will be out for Xbox 360 and PS3 on October 2, with a PC version following later.
Source: Capcom-Unity