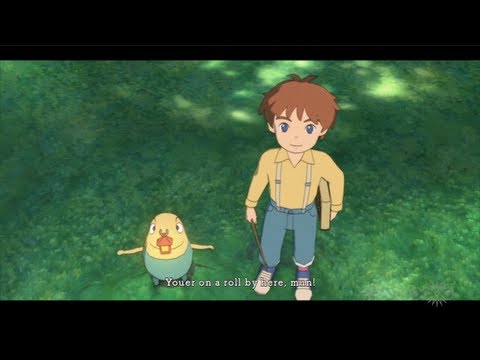 It's no secret that Ni no Kuni: Wrath of the White Witch is one of my most anticipated games of next year. So every time I see the game in action, I can't help but smile. In this latest gameplay footage from Gamescom, GameSpot UK's editor Guy Cocker sits down with Namco's Hollie Bennett to get more details about the upcoming RPG by Level-5 and Studio Ghibli.
We get to see an early boss battle and some of the basic mechanics of the battle system, which Bennet says players will ease into with plenty of tutorials and assistance. She also explains that while at first players will only have control over one character and one familiar, that eventually they will be able to micro manage up to three human characters and three familiars all at once. There are a total of 12 playable human characters that can be switched in and out of battle.
The game is looking and sounding excellent as always, and the battle system looks simple but addicting. I can't wait to get my hands on the game when it is released for PlayStation 3 on January 22, 2013. Also, if you're planning to pick up the special "Wizard's Edition," pre-order early to help everyone get even more goodies through Namco's Ninostarter promotion which is almost over.
Source: GameSpot