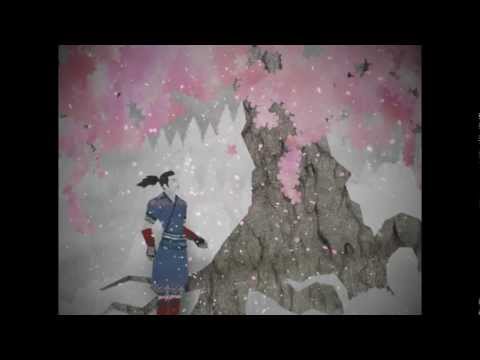 If you ever wanted to play an interactive story book, Tengami is your game. It allows you explore a beautiful looking handcrafted paper world inspired by traditional Japanese arts and crafts. The game is set in ancient Japan, but one that is full of supernatural creatures and based on dark fairy tales. Players are tasked with literally folding the world around them in order to solve difficult puzzles and find secrets.
Visually the game looks amazing, with a very clean and refined art style that almost looks like a real pop-up book. The folding effect is especially well done, and the music used is very easy on the ears. The game also reminds me of the 2D side-scrolling shooting levels used in Grasshopper Manufacture's Shadows of the Damned, although of course more artistically done. Tengami was an Indicade 2012 nominee, and the small developer behind it, Nyamyam, even has some ex-Rare employees on board which makes thing even more interesting.
Tengami will be released on iPad first in early 2013, followed by a PC and Mac version soon after.
Source: Nyamyam