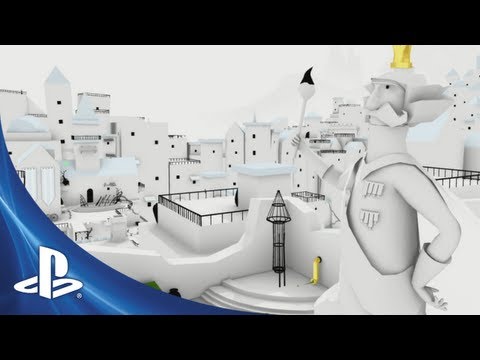 Fresh out of PAX Prime 2012 is the latest trailer for Giant Sparrow's upcoming PSN game, The Unfinished Swan. This latest trailer gives us a peek at what kind of story players can expect. 
The game so far is looking great, and anyone that feared that it wouldn't have much color can now feel at ease with some of the scenes shown. The Unfinished Swan has no set release date, but is expected to land on the PlayStation Network later this year.
I got to play the game at PAX this year so expect a preview on it very soon.