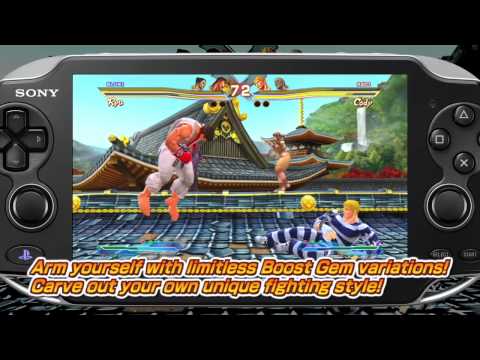 This brand new trailer fresh off the Tokyo Game Show 2012 pretty much summarizes absolutely everything you need to know about Street Fighter X Tekken Vita. The trailer actually plays like a lesson on improving at Street Fighter X Tekken, with producer Tomoaki Ayano showcasing a series of steps on how to get better.
However, the real title for this video should have been instead, "Tomoaki Ayano's over exaggerated excitement for Street Fighter X Tekken." Seriously, Ayano displays so many emotions while desperately tapping away on that Vita screen, that I think he reminds me more of an anime character with the fluctuating moods above all. That's not to say he wasn't entertaining by any means.
Anybody interested in this game, heads up. Its targeted release date is October 23 for North American markets.
And well, for anybody else, the gems are back! What can I say…? I wasn't too thrilled when I tried them the first time around. Let's hope Capcom addresses the problems that persisted in the game's first outing.