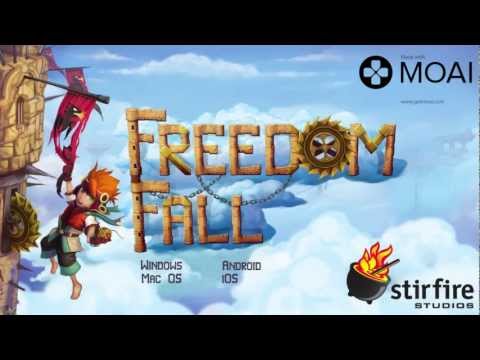 Freedom Fall is a type of game you don't see very often, a down scrolling platformer. Unlike side scrollers, in Freedom Fall you have no time to relax and plan out your next move. Instead you're constantly hurtling to your doom and have to think on your feet. The game is developed by Stir Fire Studios and not only looks interesting from a gameplay perspective, but also in terms of its art style.
It has a very stylized look reminiscent of games like Bastion and has some steam punk thrown in. The game's story is also unique, as it is basically a retelling of the fairy tale of Rapunzel but flipped on its head. Here she is the warden that is keeping you imprisoned and its your goal to escape her grasp. The music used in the trailer is great as well and fits the whole aesthetic of the game.
Freedom Fall will be coming soon to iOS, Android, Windows and Mac, and you can visit its official site for more information.