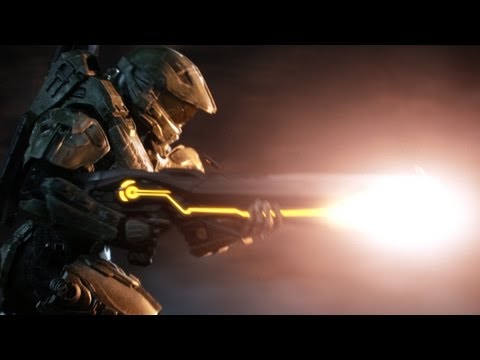 Halo 4 is almost here, and in order to celebrate the game's eventual launch on November 6, Microsoft has dropped a launch trailer… today! Yeah I don't get the timing either, but the trailer above sure is pretty. Watch as Master Chief's memories are ripped out of his subconscious, showing his transformation from puny little boy to hardened super soldier. The only thing more impressive more than what's shown in this Halo 4 trailer, is the people who helped make it.
Grab a chair, because this CGI and live action coming of age story was produced by none other than director David Fincher. You may be familiar with some of his movies like Fight Club, The Social Network, and one of my personal favorites, The Curious Case of Benjamin Button. In addition, the trailer was directed by visual effects expert Tim Miller who did an amazing job on Scott Pilgrim vs. the World, and also worked on The Girl with the Dragon Tattoo.
Video games and movies coming together… don't you just love it?