After waiting for over two months, Resident Evil 6 DLC is finally arriving in the form of three new multiplayer versus modes. The three new modes are Predator, Survivors and Onslaught and will only be available on Xbox 360 for the time being. Each will set you back 320 MS Points ($4) or you can buy a bundle pack and get all three for 720 MS Points ($9). Gameplay footage and descriptions of all three can be found after the break.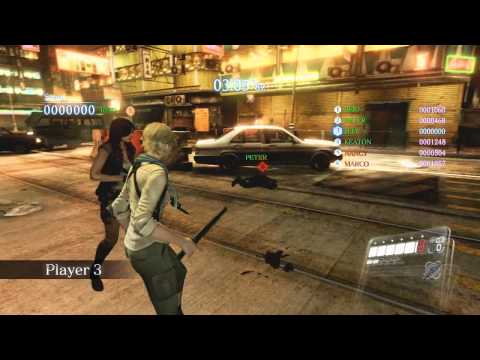 Survivors mode appears to be similar to its incarnation in Resident Evil 5, but it comes with an interesting twist. Up to six players can duke it out in a hectic fight for survival, but if you die you turn into a monster and need to kill a human in order to come back. The man or team with the highest points at the end of the round wins. This one looks like it will be pretty amusing online and will lead to plenty of crazy moments.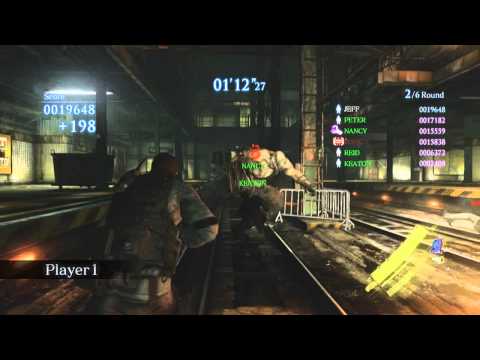 Predator mode is not exactly new to the series as Slant Six implemented something similar in the critically panned Resident Evil: Operation Raccoon City. Instead of controlling Nemesis, however, here one player will become the Ustanak (the creature that just won't die!) and will have to try their hardest to fight off five other players. Each player will get a turn as the creature, and the one with the highest score at the end wins. If the Ustanak is defeated (which is no easy task), then the game ends early.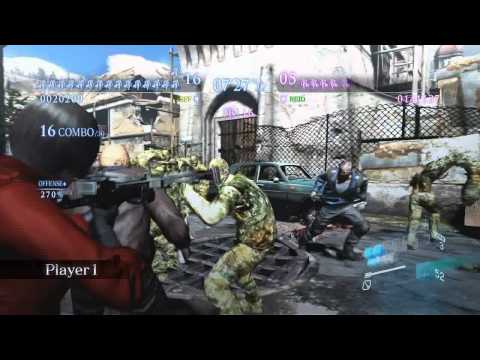 Finally there is Onslaught mode, which is a combination of Mercenaries and Tetris Attack? Two players go head to head and try to clear as many waves of incoming enemies as possible. The similarity to the famous puzzle game comes from the fact that as you chain combos of enemies, you send the exact same number over to the other player. The more enemies you can "gift" them, the faster they will die and you can claim your victory. An interesting mode indeed.
Overall, the multiplayer offerings on display here are certainly much more polished than they were in Resident Evil 5. Capcom seems to be serious about finally doing multiplayer right, and with three different modes for $9, you can't really complain too much. Resident Evil 6 already has plenty of content, so this is just extra icing on the cake for those who want more. The three modes will arrive on December 18, one day after the free title update which will arrive for both PS3 and Xbox 360.
As a reminder, the free update will include the following:
A new option allowing players to adust the in-game camera to get a greater field of view
A new option allowing you to combine English language audio with subtitles in other languages
An optional, player-controlled co-op partner for the Ada campaign
The extremely challenging No Hope Left difficulty mode
Source: Capcom-Unity