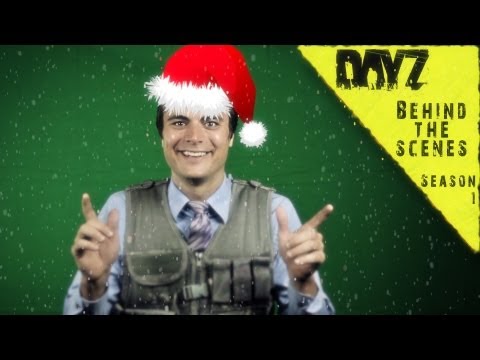 We're big fans of the live-action DayZ videos produced by DDay Hollywood over on YouTube. We even had the mastermind behind them, Xtian Bretz, on our podcast a while back and had a blast. While the next season of DayZ videos won't be starting until next month, we can still look back at season 1 and relive our favorite moments through these hilarious outtakes.
Who would have thought that making a parody series made acting so difficult! Particularly noteworthy were the bloopers for the "DayZ Mega Loot" video, where the actor playing Jordan just could not not get the title of the video right, among other things. While I felt for the guy, I just couldn't stop laughing after every single screw-up. He seems like a pretty awesome guy to have a few cans of beans with.
Xtian's bloopers during the making of "Day02" were also great. I must say that these guys made it seem easy, but once you see what goes on behind the scenes, you realize just how much work actually goes into making a good parody video. I personally can't wait for season 2.
If you wan't to check out all of the live-action DayZ episodes so far, click here.