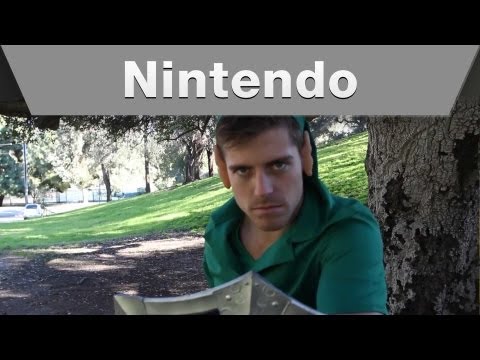 In an effort to promote their latest console, Nintendo held a "48 Hour Wii U Challenge"  in the days leading up to the 2013 Sundance Film Festival. They rounded up a number of talented YouTube filmmakers, split them up into three teams of four, and asked them to make short films inspired by the Wii U. They were premiered in the Nintendo Lounge at the festival.
The following three films were the result of their efforts, and show off not only their love of Nintendo, but their dedication to film making. My personal favorite was the one titled "Legacy" and can be found above. Yeah, it's a Nintendo inspired rap video, but it's well written and has plenty of charm. I also enjoyed Link's portion of the video the most, primarily due to the actor.
Link is played by T.J. Smith, which you may recognize as the actor who played him in the wonderfully creative Zelda western, A Fistful of Rupees. There's definitely plenty of talent on display here, and hopefully Nintendo continues to engage with their fans like this in the future.