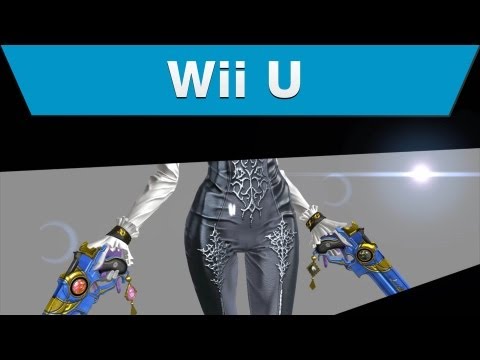 Bayonetta 2 was announced late last year, but we haven't really seen much of the titular heroine since then. Thanks to today's Wii U Nintendo Direct event, though, we now have an inside look at how the game is coming along. The new trailer above is basically a developer diary showing early work on the game being done by PlatinumGames.
We get to see new things such as Bayonetta's new character model, new enemies, and more detailed and expansive environments. According to Platinum, the first game set the tone for what the series is about, and this new game will "expand upon the essence of Bayonetta." The scale of the game has also gone up.
"The scale of the game is completely different this time, so it feels like you are fighting the last boss from the very beginning," says the studio.
Satoru Iwata revealed during the announcement that so far development on Bayonetta 2 is going smoothly, but neither Nintendo nor PlatinumGames is ready to talk in-depth about the title. Hopefully E3 2013 will shine more on light on what looks to be a true sequel to one of the best action games of the last few years.