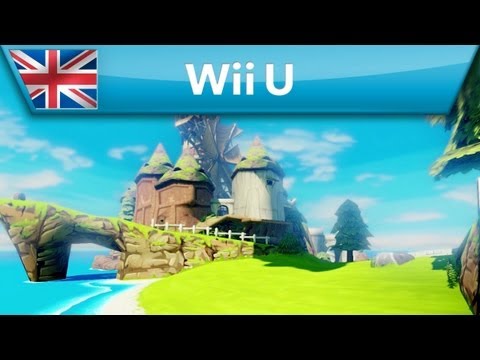 The Nintendo announcements just don't seem to stop today. After unveiling Shin Megami Tensei X Fire Emblem, then a new RPG from the creators of Xenoblade Chronicles, now it's a remake of The Legend of Zelda: The Wind Waker. Key designer in the Zelda franchise, Eiji Aonuma broke the news on the Nintendo Direct broadcast. Aonuma explains that after Nintendo designed the Zelda HD Experience demo shown at E3 2011, they also began to experiment with possibly reinventing past Zelda games in HD. The emerging result of that is this new Wind Waker remake shown above.
Aonuma confirmed the existence of a new Zelda title, although it will be quite some time before that game is released. This Wind Waker remake will serve as past-time for fans as they await the Zelda game. Aonuma failed to announce a name, release date, and details about this new adventure. He simply verified that Nintendo is working on it.
Fans of The Legend of Zelda: The Wind Waker may remember this 2002 classic as a defining title in the Zelda series. The Wind Waker proved jaded gamers that  a cutesy cel-shaded Zelda game still had plenty of punch to pack and an epic adventure to deliver. The updated HD graphics and the Wii U GamePad integration may forever change the way we played The Wind Waker on our GameCube consoles. If anything this new title may turn out to be like the Nintendo 3DS remake of The Legend of Zelda: Ocarina of Time, a much lauded release for a handheld that barely had any big titles in its library; very much like the Wii U at the moment.