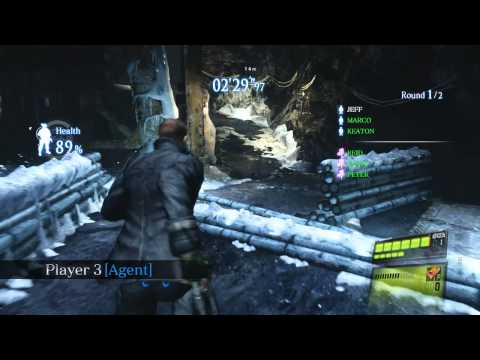 Fans of Capcom's latest zombie shooter rejoice, Resident Evil 6 is getting even more content in the form of the just announced Siege Mode DLC. This latest add-on is a multiplayer mode where enemy creatures are trying to kill a lone-AI controlled rookie BSAA agent. One team controls the monsters, while the other controls the main characters and tries their hardest to keep the rookie alive.
The mode is playable for two to six players and will consist of two rounds per game. The two teams will take turns switching between playing as humans and enemy creatures. The humans win if the BSAA rookie survives, while the creatures win if they can take him down. The team who performs the best will win the match.
Siege Mode will be available sometime in March for Xbox 360 and PS3. It will be priced at 320 Microsoft Points and $3.99 respectively. For information on the previous Resident Evil 6 DLC release, click here.