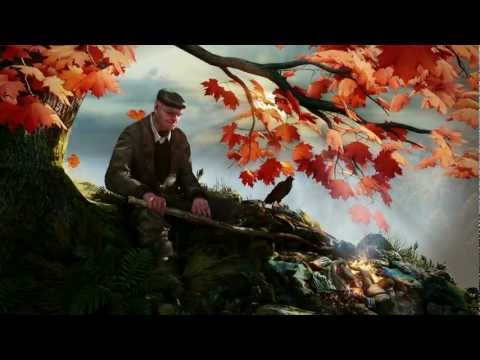 The Vanishing of Ethan Carter is a brand new PC game from The Astronauts, a new studio formed by the founders of People Can Fly. The same people who brought us violent, over-the-top first-person shooters like Painkiller and Bulletstorm are now crafting an entirely new experience which they call "weird fiction horror." According to the studio, Ethan Carter is inspired by the weird and macabre tales from the early 20th century and will focus on "immersive storytelling."
You play as a detective that has the supernatural ability to look at horrific crime scenes and visualize what took place. You are on the trail of a young boy who has been kidnapped and must save him before tragedy strikes. The investigation eventually leads to a mountainous region where one of the kidnapper's mutilated bodies is found, and you must then use your paranormal gift along with real detective tools to figure out what is going on.
Along the way you will encounter a trail of corpses, learn about an ancient force at work in the area, and eventually find out the fate of the missing boy. The important thing is that players will experience of all of this and hopefully be completely immersed in the experience. Adrian Chmielarz, the game's designer, says this is key, and while the story is the main focus, the gameplay is important as well.
"What we care about the most is that the players feel like they're really there. Immersion is our number one priority," said Chmielarz. "It's a game about exploration and discovery. We're not abandoning the gameplay – on the contrary: we're trying to strip it down to the bone and make sure it's always meaningful and truly makes the experience better."
The Vanishing of Ethan Carter will run on the latest version of Epic Games' Unreal Engine 3, along with proprietary technology that will be revealed later on. It's release window is currently set for 2013 and will arrive on PC via digital distribution services. The Astronauts, which is currently a small independent studio located in Warsaw, Poland, says it hopes to make games "that feel and are personal, and where the only censors are the creators and the public." So far, they seem to be on the right track.
Source: The Astronauts