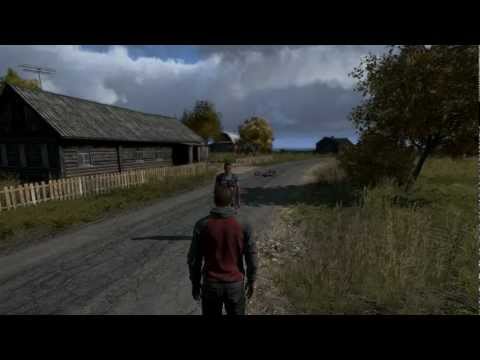 DayZ, the incredibly popular mod that took the internet by storm last year, has been transitioning into a full fledged game over the past few months. It's creator Dean "Rocket" Hall has been keeping gamers up to date on the progress over at the DayZ development blog, but now we've got the first footage of the DayZ standalone version up and running.
This is the first video blog that the DayZ team has released, but we can expect more as development continues to move forward. Things shown off include the game's new simplified user interface, more customizable clothing options and a new loot system that will encourage more in-depth scavenging of buildings. Some new areas like islands and swamps are also revealed, and were added to give the world of Chernarus some more variety.
Hall says that development so far "is continuing to progress in extremely positive ways for us," and that the decisions they're making early on are paying off in various ways. He does stress, though, that gamers shouldn't expect to start testing the game anytime soon in its current state.
"We're getting plenty of bugs coming in from our closed internal testing, and we haven't moved to our closed external testing just yet. There is still no timeframe for when this will happen, but we're committed to continuing with these development updates and blog posts."
For now, players will simply have to keep their eyes peeled for updates and remain patient. The game looks like it's coming along well, but taking an already complex mod like DayZ and rebuilding it from scratch will take some time. But don't fret, the DayZ team is "confident it won't be too long before you'll be able to join in the development yourself." From what we've seen so far, I hope he's right.
Source: DayZ Dev Blog