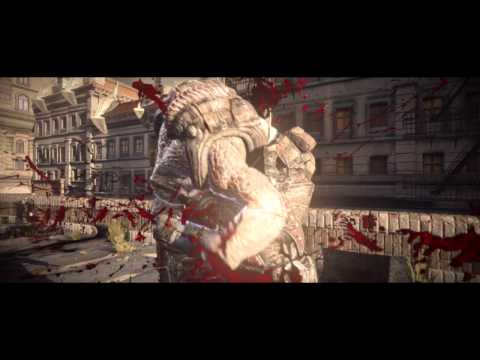 Gears of War: Judgment will land in the hands of rabid Xbox 360 fans on March 19, but in the meantime you can watch this explosive new launch trailer. Judgment is the latest entry in the highly popular Gears of War series created by Epic Games. This new game was co-developed with People Can Fly (Painkiller, Bulletstorm) and is a prequel set before the original Gears of War. It focuses on Damon Baird and Augustus Cole as the protagonists.
As someone who has played every game in the series so far, I'm pretty excited for Gears of War: Judgment. It will be interesting to see what took place after the pivotal event that was 'Emergence Day'–the day the Locust began their brutal war against humanity. The game looks fantastic from a graphical standpoint, the campaign looks quite fun, and the newly revamped multiplayer mode looks to be the most intense yet.
If haven't dived into this third-person shooter series yet, then Gears of War: Judgment will likely be your best bet.