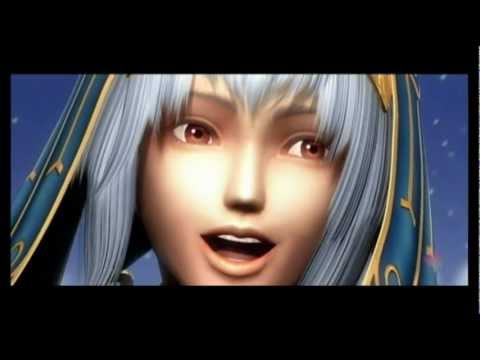 The last major Wii title will soon be upon us, as XSEED announced today that RPG Pandora's Tower will be released sometime in April. The game's release will mark an end to the highly successful Operation Rainfall, a gamer campaign that also successfully brought over Xenoblade Chronicles and The Last Story to North America.
Along with the news regarding the game's release window, XSEED was also kind of enough to reveal the first official trailer of the localized version of Pandora's Tower. It provides a basic overview of the story and introduces the main characters. There's the beautiful singer Elena who get's cursed, and Aeron, a young former soldier who vows to save her from her horrible fate.
Unless Aeron can collect the flesh of twelve beasts and feed it to the girl he loves, she will turn into a hideous monster. In addition, the longer he takes to complete his quest, the more the curse transforms her which ends up affecting the game's ending. A pretty original concept if you ask me.
XSEED says they will be sharing the exact release date and other launch details "in the near future," so stay tuned.
Show Press Release
XSEED Games Releases All-new Story Trailer for Upcoming RPG Pandora's Tower
XSEED Games, an independent-minded publisher, today released the first storyline trailer for the highly anticipated action role-playing title, Pandora's Tower™. Releasing exclusively to Wii™ in April 2013, Pandora's Tower was developed in Japan by Ganbarion, and gives the classic fairytale theme of a maiden in distress a dark and violent twist, with the protagonist setting out to vanquish over a dozen gargantuan monsters and collect their flesh in order to free the object of his affection from an evil curse.
The trailer introduces players to Elena, an unassuming singer who succumbs to a wretched curse during a festival performance, Mavda, a mysterious merchant who reveals the fleshy cure to the curse, and Aeron, a young ex-soldier whose heart has forever been pledged to Elena. Aeron must now embark on a daunting journey to retrieve the flesh of twelve "masters" and free Elena of her curse.
To make matters worse, the clock is ticking! The longer Aeron takes to vanquish each beast, the less human Elena becomes, affecting her character and the game's final outcome in a profound manner. Time is of the essence…
Pandora's Tower was developed in Japan by Ganbarion in conjunction with Nintendo, exclusively for Wii. The game will be published by XSEED Games in North America in April 2013. XSEED Games will be sharing full launch details in the near future.