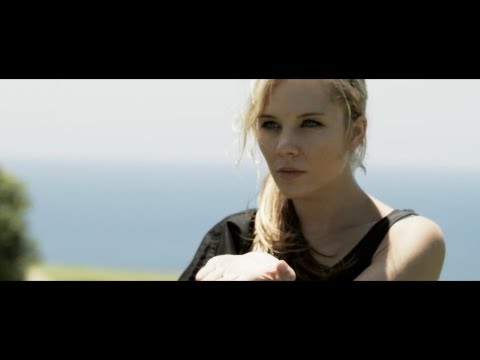 Clandestine: Follow The Path is the latest project from independent film studio Thousand Pounds Action Company. They're famous for creating live-action films based on video games and anime, such as  Naruto Shippuden: Dreamers Fight and  Street Fighter X Tekken: The Devil Within. Clandestine, though, is a completely original project for the company and one which they hope will be a huge hit among martial arts fans. The series had a successful Kickstarter campaign last year, and now the creators have some new information to share regarding the status of the project.
In a new update posted to the project page, creative directors Christopher C. Cowan and Haile Lee sat down and spoke directly to fans. According to the duo, the first two episodes of Clandestine have been filmed and they're currently working on visual effects and sound editing. In addition, the upcoming trailer for the series is also in great shape. While Thousand Pounds wants fans to see the fruits of their labor right away, they stress that their hands are currently tied as they look for a distributor for the show.
"Right now we are trying to find a home for Clandestine," says Lee. "A place where we can make sure we get the full series done, and not just the first two episodes."
Since these distributors usually want the first footage of a show to premiere on their network or station, the company can't simply upload the finished episodes on YouTube like previous works. They don't want to keep going back to Kickstarter for every new episode, so a distributor at this point is key for completing the show. They did end up showing fans a few brief seconds of footage, and apologized that they can't show more.
Finally, they announced that if they can't find a home for Clandestine by mid-April and show anything, then they will shoot and release something to tide fans over. It will be a conceptional piece for the 'Wolf Clan' from the series. Once again, the team asks for patience as they get everything worked out, but so far it looks like it will be worth the wait.
Thousand Pounds also released a new fight video today titled ELEVEN which is worth checking out if you're a fan of their other works.
Source: Kickstarter