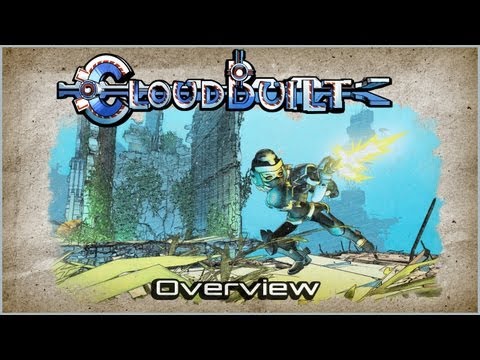 We've covered Coilworks' indie action platformer Cloudbuilt before, and the game has been shaping up rather nicely over the past few months. This newest trailer provides an overview of how the gameplay works, as well as showing off the outstanding art direction that caught our eye initially. Cloudbuilt basically takes mechanics from the high precision 2D platformers of yesteryear, and combines them with a modern third-person shooter style.
You can run, jump, slide, shoot, and rocket boost your way across various levels, carving your own path to the finish line. It sort of reminds me of Mirror's Edge, but with less dystopian themes and more high speed acrobatics. Coilworks is currently trying to get Cloudbuilt released through Steam, but they need your help. If you like what you see, then head on over to the game's Steam Greenlight page and give them a vote.
Hopefully Cloudbuilt becomes very successful and we see even more developers try their hand at third-person runners.