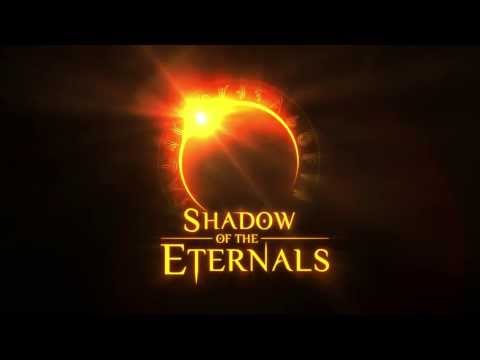 It's finally happening, 11 years after the original a spiritual successor to Eternal Darkness has been announced in the form of Shadow of the Eternals. It will be developed by Precursor Games which is made up of many former members of Silicon Knights, the original studio who worked on Eternal Darkness: Sanity's Requiem for the GameCube. They can't do it alone, however, so they've turned to the gaming community for help by launching a crowdfunding campaign.
Shadow of the Eternals will be an episodic game, and Precursor is asking for $1,500,000 to develop and independently publish the first episode (of 12). The team says that after the initial release, later episodes will be much cheaper and faster to produce. Those who pledge can receive a number of special rewards, such exclusive in-game items and access to a forum where they will be able to submit ideas to the developers. Precursor's goal is to have the game's community be heavily involved in dictating future content and to help shape the game's world.
The game definitely looks like a sequel to Eternal Darkness in many ways, and like the original it will feature an ensemble cast of characters, horror elements and insanity effects. Its story will also span thousands of years of real and fictional history and will take players to locations like Egypt, England, Hungary, and the United States. It also looks pretty impressive thanks to the fact that it runs on Crytek's CryEngine 3. And as for platforms, Precursor has been talking with Nintendo. If the game is funded then Shadow of the Eternals will be released on Wii U, in addition to the PC.
Overall, this is a great announcement that should make fans extremely excited. So far the game has raised $104,692 as of today, with 30 days left on the campaign. If you even remotely liked Eternal Darkness, then now is your chance to make the spiritual sequel happen. And if fans pledge more than the goal, then Precursor will add even more features and also release Shadow of the Eternals on additional platforms. You can pledge at the game's official page by clicking here.
Here's 9-minutes of gameplay footage too, courtesy of IGN.