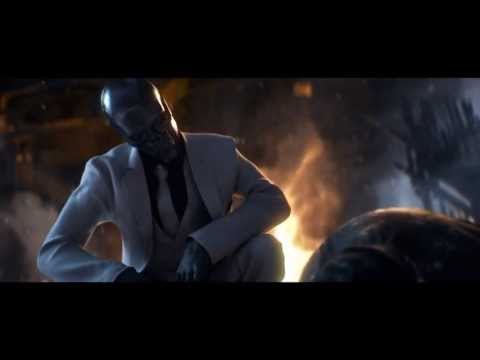 It's a whole new Batman game with plenty of new challenges if this first trailer for Batman: Arkham Origins is anything to go by. Watch as a younger Dark Knight squares off against notable DC baddie Deathstroke, as well as Black Mask and his goons in this almost five-minute long CG trailer. It's pretty spectacular to watch I must say.
Batman: Arkham Origins will take us back to an earlier time in the crime fighter's life, back when he wasn't as feared or respected. On one particularly bad Christmas Eve, Batman becomes the prey of different 8 assassins who all wish to claim the bounty on his head placed by Black Mask. You'll be able to explore much more of Gotham City this time around, with a huge open world full of activities. There's also new gadgets and abilities to exploit.
The series has a new developer on board for this prequel, Warner Bros. Games Montreal. They're taking over for Rocksteady, who might be working on an unannounced Silver Age Batman game. Batman: Arkham Origins will be out on October 25 for all major consoles. Those who pre-order on Xbox 360, PS3, or PC will be able to play as Deathstroke early in the game's challenge mode.