First-person (and third-person) shooters are definitely popular these days, with major franchises selling millions of copies and making the game publishers a pretty penny. The genre hit it big on PC's at first, but then caught fire on home consoles in recent years. While it's always great to enjoy these games in front of a high-resolution computer monitor or a nice, big HDTV, we don't always have that luxury. Sometimes we're on the road, at work or at school, but that doesn't mean that we have to stop gaming. Thanks to powerful modern devices like the iPhone, we never have to let our fingers rest. Which titles should you spend your time and money on? Well, here's the top 6 best shooters on iOS, courtesy of our partner Soletron.
The FPS genre is one of the most popular categories on the console and computer, and with the iPhone's souped up features, some of the top first-person shooter apps available in the App Store are comparable to the popular brand name console games like Call of Duty and Halo. Here at Soletron, we've rounded up the top 6 shooter apps available to download on your iPhone:
1) Archetype
Available in the App Store for $0.99
In this multiplayer first-person shooter, players join a team of five to battle against another team of 5 to see who reigns supreme. This app uses dual joystick "buttons" on each side, which really helps with the gameplay. There is not much else besides the team deathmatch mode, but that in and of itself is enough to warrant a download.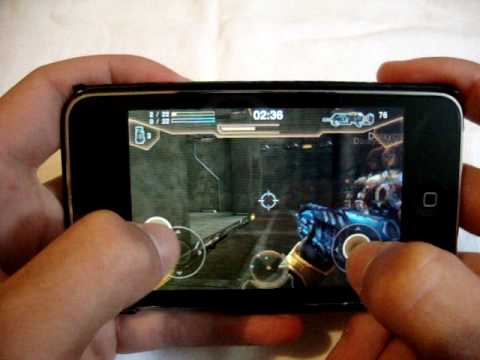 Video Source: YouTube / iPodAppReviewing
2) N.O.V.A. 3
Available in the App Store for $6.99
While a little bit on the pricey side for an app, N.O.V.A 3 definitely delivers a complete multiplayer FPS experience to your handheld. Choose from a variety of weapons and powers and join in on 12-player battles in games like Capture the Point, Free For All, Capture the Flag, and more. On the iPhone 4S and 5, you can even voice chat with your friends in real time with Voice Chat.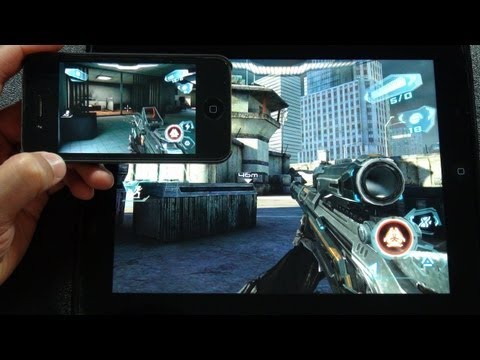 Video Source: YouTube / NuRevu
Available in the App Store for $4.99
The Call of Duty franchise makes its way onto Apple devices with the Call of Duty World at War: Zombies app. This game features a whole bunch of different maps to ensure that players never get bored playing on the same landscape. Play with up to three other people via WiFi and two people via Bluetooth to go zombie hunting. With options for private or open matchmaking available, you can choose to play with your friends or anyone from across the globe.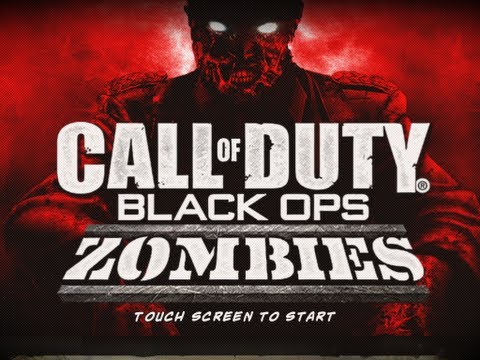 Video Source: YouTube / Jojopetv
4) Brothers in Arms 2: Global Front
Available in the App Store for FREE!
This World War 2-styled game reminds us of the Medal of Honor series on the PlayStation console. In this free download, players can choose between Story Mode and Multiplayer. Multiplayer allows you to play with up to 5 friends on five different maps in games like Free For All, Team Deathmatch and Domination.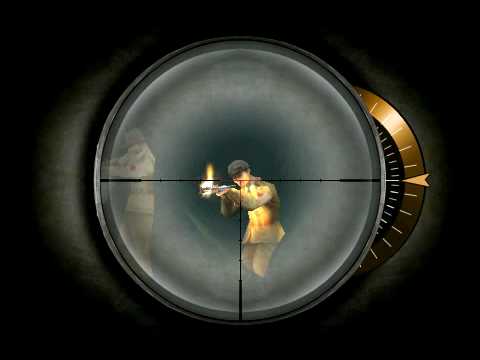 Video Source: YouTube / Gameloft
5) DOOM Classic
Available in the App Store for $4.99
This legendary first-person shooter game has made its way to your iPhone and iPad. In this app, players shoot their way through 36 missions in four intense episodes. This customizable game allows players to choose from three different control settings, and even allows you to swap out their original soundtrack for your own iPod's music.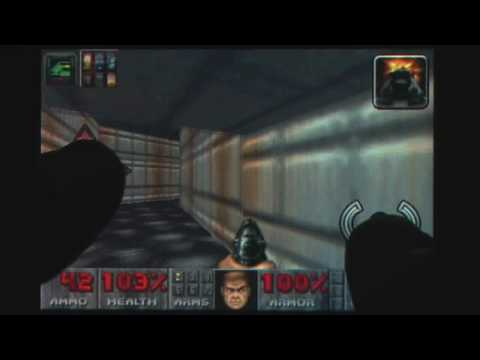 Video Source: YouTube / AppSpy
6) Trigger Fist
Available in the App Store for FREE!
Now temporarily available for FREE, Trigger Fist is one of the most popular multiplayer shooters to hit the App Store. Compete against your friends on six different maps and four different multiplayer modes, including Free For All, Team Deathmatch, King of the Hill, and Sacred Goat. It also boasts a huge amount of offline feature as well, filled with many different objectives and missions so you have some grade A entertainment both online and off.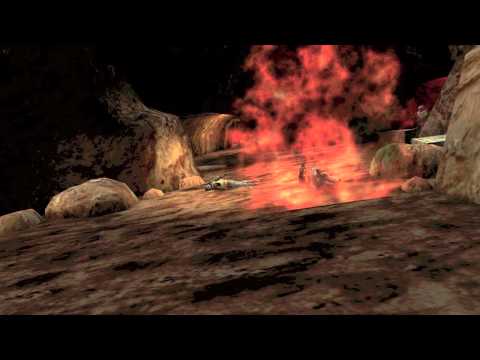 Video Source: YouTube / LakeEffectChannel
Hope you guys enjoyed this list of Soletron's top multiplayer shooter apps. There are probably a lot more good ones I have forgotten to mention or I haven't experienced yet, so comment below if there's one that belongs on this list!