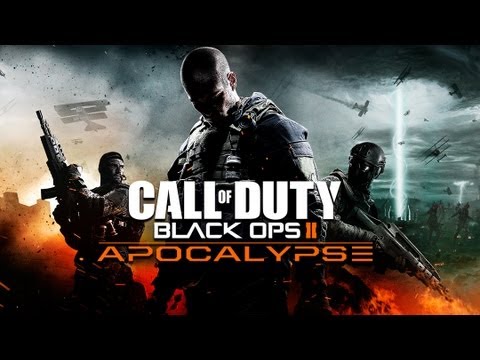 The fourth and final piece of DLC for Black Ops 2 will be released later this month for Xbox 360, with other platforms coming later. Black Ops 2 Apocalypse will include two brand new maps, two reimagined ones from previous games, and a brand new Zombies mode called "Origins." Treyarch studio boss Mark Lamia says that Apocalypse "is Treyarch's grand finale to Call of Duty: Black Ops 2," and that "Apocalypse is a DLC pack that our fans will never forget. It is the perfect culmination of our efforts, and fan feedback."
The two brand new maps will be Pod and Frost. Pod lets players duke it out in the ruins of a failed utopian community from the 1970′s on an abandoned cliff side in Taiwan . There will be plenty of combat across the many pods scattered throughout, and it will require players to master the multi-tiered environment to achieve victory. Frost, on the other hand, will take place in a snow-capped European city divided by a bride over a frozen canal. Finally there's Takeoff (based on Stadium from the original Black Ops), which maroons players on a remote launch site in the middle of the Pacific Ocean, and Dig (adapted from the Call of Duty: World at War map Courtyard) that takes place inside archaeological dig sites in Afghanistan.
On the Zombies side of things, Origins will take players back to where it all began. Set in "Dieselpunk-stylized World War I-era France," it sees the return of the original four Zombies heroes–Nikolai, Takeo, Tank, and Rictofen–as well as an army of undead soldiers that have overrun almost every safe haven except some ancient and mysterious ruins. Expect brand new weapons, perks, and even a "1,000-foot tall robot abomination." Black Ops 2 Apocalypse will be available on Xbox Live on August 27 for 1200 Microsoft Points. Owners of the game's Season Pass can download this final DLC as soon as it's ready.